The DIY Projects That Are Only Possible With Eye Bolts
15 September, 2020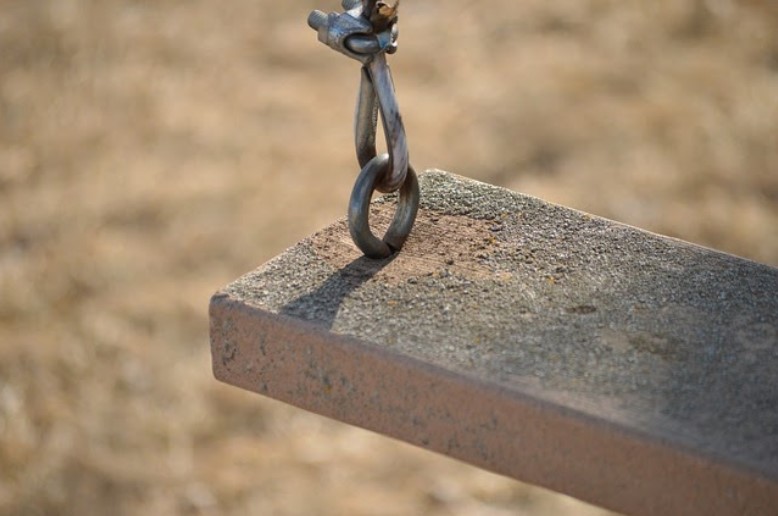 Heavy-duty eye bolts can be used in more intense environments where heavier lifting is required, whereas smaller eye bolts are better suited for non-load bearing applications. With a loop at one end of the bolt, eye bolts firmly attach a securing eye to a structure. This means that cables and ropes can then be attached to it, so it can be used for a wide variety of applications.
Whilst eye bolts are critical in the safe operation of lifting equipment. With eye bolts typically made from stainless steel, it is often used in marine applications and outdoors for its corrosion-resistant properties. Whilst eye bolts are heavily relied on in many industries, they can be used for all sorts of things, whether it's for general industrial use or even a home DIY project.
With home projects typically being tricky to pull off, you will need to make sure you have the right tools and equipment. In this blog, we explain some DIY projects that are only made possible with the use of eye bolts, and how they can be used around the house.
Garden Swings
Whether it's for the kids or for the adults to relax in ultimate bliss on those lazy days, garden swings (or even a hammock) are the perfect way of making the most of your outdoor living space. With garden swings needing to take a lot of weight, it's important that they are properly secured with all of the right tools and equipment.
If you decide to build your swing from scratch or are looking to attach a swing to an existing frame, pergola or tree, it's crucial that you invest in eye bolts to secure the swing to a frame or base to create the perfect place to sit and swing that is able to cope with human weight.
As garden swings are likely to be pulled in lots of different directions, you'll want to grab a swivel eye bolt that is able to manoeuvre in different directions as opposed to a standard eye bolt which wouldn't work as well. Swivel eye bolts are able to swivel and rotate, meaning that they can tilt into the direction of the pulling action.
Cable Rail Deck Posts
One of the most common uses of eye bolts is for creating cable rail deck posts, which are used to separate one section of land from another. Cable rail deck posts are extremely popular for decking areas which are higher up from other ground surfaces, which are used to prevent people from falling down.
In order to secure cable rail to deck posts, eye bolts are used to ensure that railing is properly tensioned in order to offer maximum protection and safety.
Punching Bags
Punching bags are an essential piece of training equipment for any boxer or fitness lover. With gyms and fitness centres remaining closed for the first half of the year, many people have resorted to creating their own fitness setup in the comfort of their own home (a great way to cut back on membership fees as well)!
If you are thinking of installing punching bags in your home, you will want to purchase a swivel eye bolt to ensure that the bag is safely secured. Like garden swings, punch bags are likely to be pulled in lots of directions, which is why it's crucial to have the swivel eye bolt rather than the standard eye bolt.
Hanging Shelves
Whether it's for your bathroom, kitchen or even a bedroom, hanging shelves provide you with maximum storage space and can be suspended with other shelves attached for even more space to store your accessories, whether it's your toiletries, spice jars or your jewellery.
Hanging shelves are most popular in bathrooms where space is limited. Using eye bolts, the hanging shelves provide elegant storage space with a unique appearance and a touch of sophistication and minimalism.
Begin Your Next DIY Project
Eye bolts are available in a variety of sizes and shapes from Lifting Gear Direct to accommodate very specific needs. If you are going to do a DIY project, you will need to carefully select the best bolt for the project.
Please note that all eye bolts should be checked regularly to ensure they remain tight, and if you are intending to use eye bolts for outdoor applications, you should use stainless steel options instead.
At Lifting Gear Direct, we have almost 20 years' experience in providing premium quality lifting gear and lifting equipment that is suitable for all professional applications. We offer expert advice and equipment at the best prices, delivered nationwide throughout the UK.
Take advantage of our excellent prices and knowledgeable staff and
get in touch with us
today, or give us a call on 01384 76961.