Demag DC-Wind Electric Hoist
Wind turbines are becoming increasingly popular as a cost effective source of renewable energy, though due to the sheer scale of these turbines, maintenance and servicing can cause issues.
Brand::

DEMAG

Product Code:

demag-dc-wind-electric-hoist

Availability:

In Stock
Call 01384 76961 for price.
During installation, maintenance operations and/or repair work, tools and parts need to be accessed with an electric hoist system often the only option. The Demag DC Wind electric hoist enables access to the motors and other operational equipment within the turbine housing. Lifting Gear Direct can supply the Demag DC-Wind electric hoist in 7 incremental lifting capacities, from 125kg up to 1500kg.
Demag DC Wind Electric Chain Hoist
The DC-Wind can have hook travel paths up to 180 metres, enabling access right to the top of most wind turbines. The chain is collected in its own chain collector bag to keep it safely out of the way, or alternatively the chain can be passed through a tube and down into a separate container/collector enabling excess chain to be stored in a different area.
The Demag DC Wind hoist incorporates rapid lifting speeds to enable swift transportation of tools and replacement parts over the long travel paths needed in a wind turbine. By the cut off of the top and bottom hook positions, safe operation is ensured, there are also a locking mechanism to prevent unwanted travel which may be caused by the turbine moving.
The Demag DC-Wind electric hoist is well used and respected in the wind turbine field so you can be assured of a robust and trustworthy hoist with its corrosion resistant brake having IP55 protection. The DC-Wind also has a 24V contactor control for safe operation.
What's more we can supply these Demag electric hoists with optional designs to suit various climatic conditions such as high altitudes, off-shore and cold climates.
Key Features of the Demag DC-Wind Electric Hoist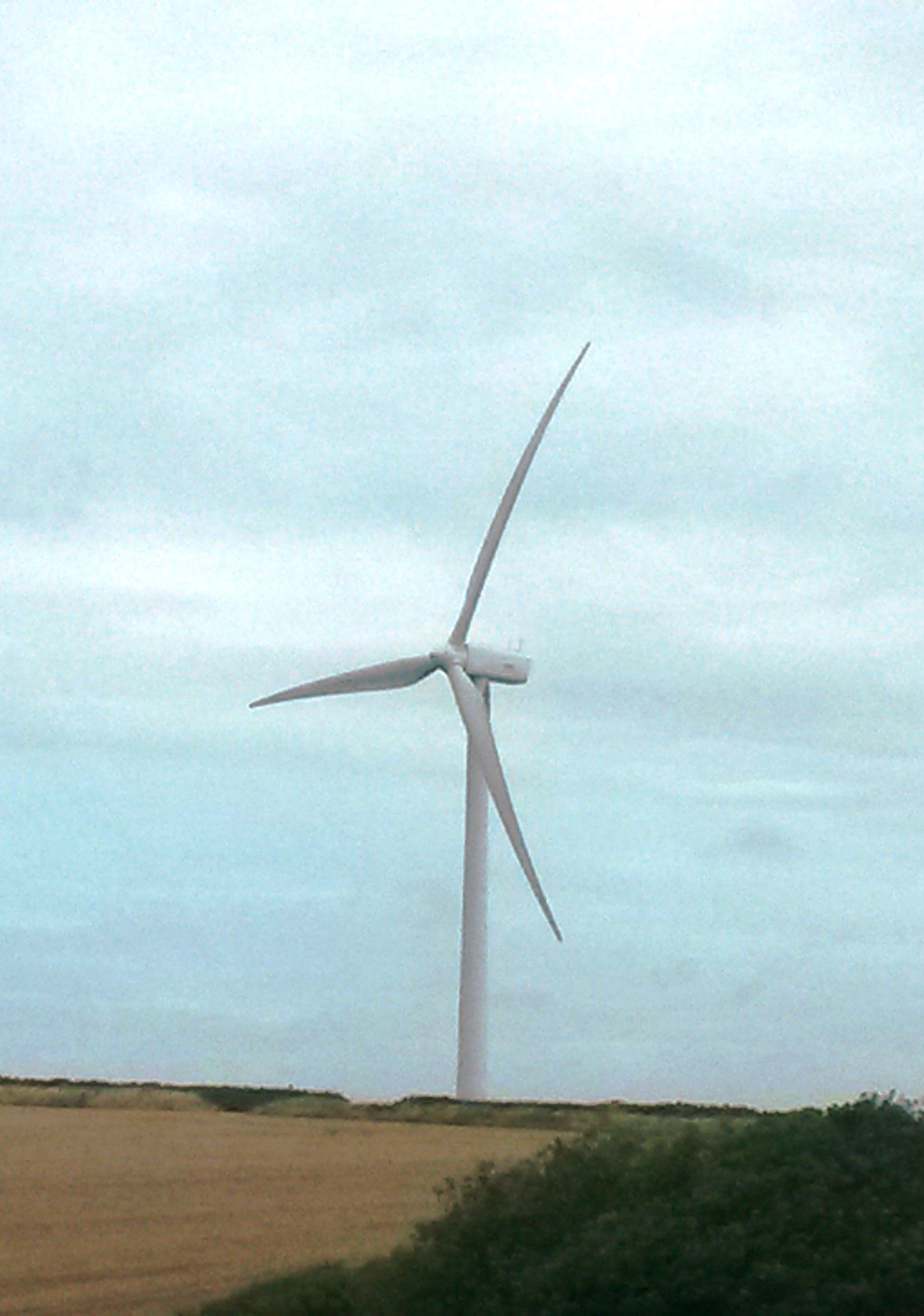 The Demag DC-wind electric hoist has many key features making them appropriate for use in wind turbines.
Easy installation, servicing and handling are all major benefits of the DC-Wind. Boasting up to 10 years of no maintenance for the slip clutch, brake and gearbox, electrical breaking and slip monitoring ensure a long service life with minimal maintenance. Made up of modular components, servicing is straight forward.
For convenient operation the DC-wind incorporates an ergonomic pendant controller, a fast main lifting speed with creep speeds to enable precise positioning and a trolley which can be locked with a handle.
Minimal load sway is achieved through the smooth braking motions and cross travel operations; it is possible to have the speed, acceleration and braking rates modified through the pendant if needed.
Other key features include; low noise levels, status displays including slip clutch monitoring features and operational time counter. Variable speeds, wide operational temperature range from -20 to +45 degrees with no reduced duty factor, higher temperatures may be possible up to +60 degrees.
Need more help, advice or just a quote? its easy!
If you require some more information regarding the Demag DC-Wind electric hoist or any other hoisting product then please do not hesitate to get in touch.; you can do this by phone – 01384 76971, Email, (via the contact us form) or by using the rapid enquiry button.
SWL (KG)

Type

LS at 50 Hz (m/min)

Hook path (H)

Trolleys with frame

Chain dimensions

Max. weight *)

           KG

 

 

 

 

 

 

RUDC

Stationary

125

DC-Wind 2

16/4

≤120

2 x RU 3/2

4.2 x 12.2

28

20

125

DC-Wind 5

24/6

2 x RU 3/2

4.2 x 12.2

33

26

250

DC-Wind 5

16/4

2 x RU 3/2

4.2 x 12.2

33

26

250

DC-Wind 10

24/6

≤180

2 x RU 6/2

5.3 x 15.2

59

45

500

DC-Wind 5

12/3

≤120

2 x RU 3/2

5.3 x 15.2

43

36

500

DC-Wind 10

12/3

≤120

2 x RU 6/2

5.3 x 15.2

59

45

500

24/6

≤180

2 x RU 6/2

5.3 x 15.2

59

45

800

18/4.5

≤150

2 x U 11

7.4 x 21.2

84

64

1000

18/4.5

≤120

2 x U 11

7.4 x 21.2

84

64

1000

12/3

≤120

2 x U 11

7.4 x 21.2

84

64

1200

DC-Wind 15

16/4

≤150

2 x U 11

8.7 x 24.2

155

125

1500

12/3

≤120

2 x U 11

8.7 x 24.2

155

125