Securpulley Gin Wheel Straight & Swivel Arms
The securpulley gin wheel can be further enhanced with the use of one of the special arms available. This can be a fixed straight arm or a swivel arm.

Call 01384 76961 for price.
Securpulley Swivel Arm

This is great for use on scaffolding in any location. The swivel arm simply clamps to a scaffold pole wherever you require it. The Securpulley gin wheel is then fitted to the arm. This set up enables easy and more precise work positioning. It can be locked into 3 positions around the pole at 120 degree intervals. The swivelling arm has a support load of 9.8lbs with a max. Working load of 110lb.
Securpulley Straight Arm
The straight arm is rigid and is easy to connect to a scaffold pole with its special connection clamp. This clamp is made from hot printing & zincated steel for maximum safety.
Operating the Securpulley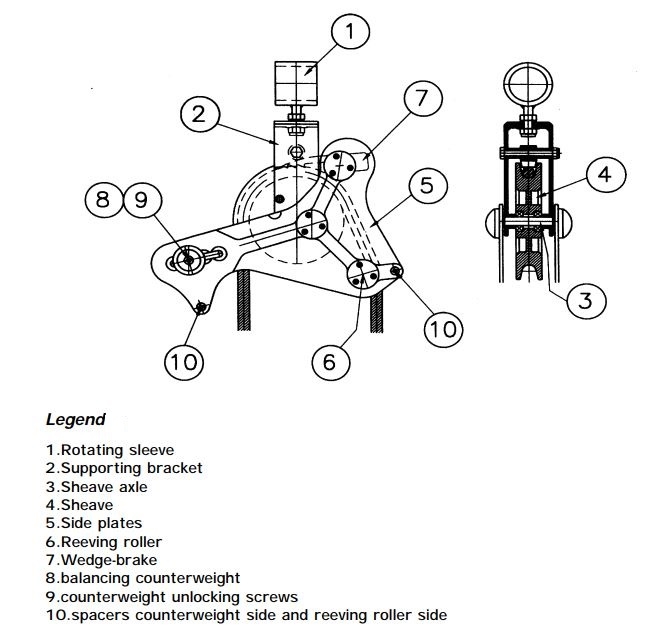 Two people are needed to operate the securpulley safely; one at ground level and one at the working level. Safety gloves should always be worn. The counterweight (8) can be changed to adapt the sheave configuration to various heights. This enables the braking action to be set to the quickest possible braking condition. For more information on how to operate the securpulley see here.
Contact us to order
Lifting Gear Direct are a UK trusted supplier used by many industries, we can be contacted on 01384 76961 or emailed here. Don't forget we also supply most types of lifting equipment including hoisting devices and material handling solutions as well as offering a complete inspection service.