Camlok TCS Universal Turning Hook
Buy the Camlok TCS Universal Turning Hook from Lifting Gear Direct together with any other lifting equipment you may require.
Brand::

Camlock

Product Code:

Camlok TCS

Availability:

In Stock
Call 01384 76961 for price.
About the Camlok TCS Universal Turning Hook
One of several different Camlok products we stock, the TCS universal turning hook makes lifting and reorganising coiled materials much simpler thanks to its clever design. Choose this item or browse our other lifting grabs to find what you need.
Capacities & dimensions
The TCS universal turning hook is available with WLL from 500kg up to 3000kg and for coil sizes ranging from 50mm up to 300mm.
Ideal for picking up steel coils or banding materials when lying flat.
Once the hook is in position the crane is raised and the coil is lifted into a vertical position for easier transporting and loading.
Other Camlok equipment
While the TCS is suited to turning coiled loads, there are other C hook options designed by Camlok and supplied by Lifting Gear Direct to consider.
The TACH twin arm C hooks are a good example of what this brand can offer, with the ability to handle coils and pipes oriented horizontally to make it much easier and safer to transport them.
The TCK single arm C hook is a similarly effective piece of equipment, which as the name suggest sports just one arm rather than a pair yet can still provide plenty of power and convenience in the right contexts.
Grabs, clamps & more
LGD has all the equipment you could ever need for lifting and load handling. Our lifting clamps and grabs line up is where you will find the Camlok TCS universal turning hook, alongside products from other brands including Topal.
It makes sense to include accessories such as shackles, lifting slings and hoists in your order as well.
Get expert advice & competitive quotes
If you have any queries about the Camlok TCS or the other products we stock, please call our team on 01384 76961 or email them anytime for quotes and assistance. You can be sure of receiving warm, friendly, experienced guidance.
| | | | | | | | |
| --- | --- | --- | --- | --- | --- | --- | --- |
| TCS 0.5/120 | TCS 0.5/200 | TCS 1/200 | TCS 1/300 | TCS 2/200 | TCS 2 /300 | TCS 3/200 | TCS 3/300 |
| 50 | 100 | 100 | 200 | 100 | 200 | 100 | 200 |
| 120 | 200 | 200 | 300 | 200 | 300 | 200 | 300 |
| 10 | 10 | 10 | 10 | 12 | 12 | 15 | 15 |
| 60 | 60 | 80 | 80 | 90 | 90 | 100 | 100 |
| 330 | 330 | 460 | 460 | 420 | 420 | 610 | 610 |
| 470 | 470 | 600 | 600 | 600 | 600 | 820 | 820 |
| 20 | 20 | 20 | 20 | 30 | 30 | 40 | 40 |
| 110 | 110 | 110 | 110 | 135 | 135 | 160 | 160 |
| 60 | 60 | 60 | 60 | 75 | 75 | 90 | 90 |
| 50 | 50 | 60 | 60 | 80 | 80 | 100 | 100 |
| 45 | 50 | 65 | 70 | 85 | 95 | 100 | 110 |
| 20 | 20 | 25 | 25 | 30 | 30 | 35 | 35 |
| 220 | 300 | 300 | 400 | 300 | 400 | 300 | 400 |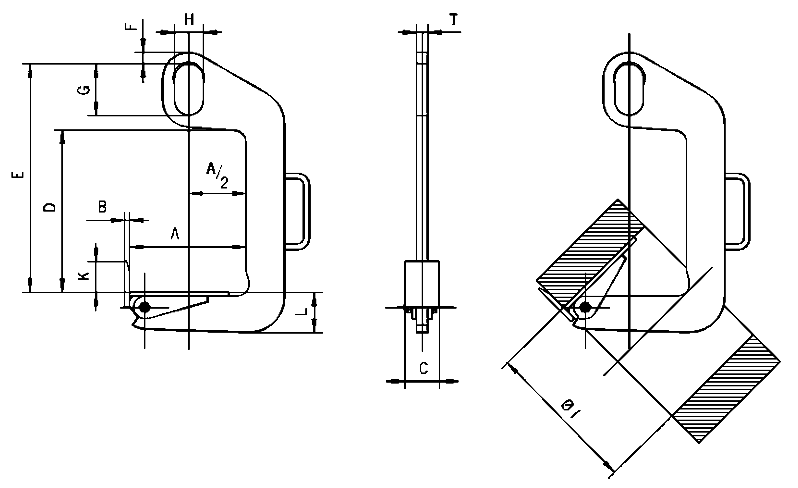 Model

WLL (KG)

Coil (mm)

Min internal dia (mm)

Weight (KG)

 

TCS 0.5/120

500

50-120

220

9

TCS 0.5/200

500

100-200

300

10

TCS 1/200

1000

100-200

300

13

TCS 1/300

1000

200-300

400

15

TCS 2/200

2000

100-200

300

21

TCS 2 /300

2000

200-300

400

23

TCS 3/200

3000

100-200

300

34

TCS 3/300

3000

200-300

400

39