Extendable Low-liner forklift Jib Arm - Contact LLX
The LLX is a low liner jib arm which is also has an extendable arm. Designed for mounting to a forklift truck. We have many other
forklift attachments
available at great prices.
Brand::

Contact

Product Code:

Contact LLX

Availability:

In Stock
Call 01384 76961 for price.
About the Extendable Low-Liner Forklift Jib Arm
From Contact's range of forklift jib arms, the LLX range consists of 12 models in total and can augment a standard lift truck to all it to double up as a compact, portable crane. It is one of many forklift attachments we stock at Lifting Gear Direct.
Brief outline of abilities
Easy to fit to the forks/tines of a forklift truck due to the large pockets allowing you to drive it in and secure with heel retaining pins.
Supplied with 2 hooks and shackles which may be positioned in any of the numerous locations along the arm.
Extends from 2000mm (closed) to 3000mm (open).
Lifting capacity varies according to the truck's capacity and the anchor hook locations, please refer to tables below.
Other jib arms to consider
At LGD we make it our mission to give our customers as much choice as possible, even within relatively unique categories such as our forklift jib arms.
The extendable nature of the LLX might make it suitable for some but it will not be universally ideal. We also stock models like the Contact ECJ, which is not adjustable and is aimed at being affordable as well as effective, allowing for safe lifting by truck at capacities of up to 3000kg.
Meanwhile the Contact FMXA is even more adjustable and effective, suitable for trucks with WLLs of up to 4 tonnes.
Additional attachments on offer
If a jib arm is not what you need for your forklift but you still have something in mind to overhaul its abilities, LGD can help.
On our site you will find hook attachments which allow for easy lifting and lowering without the crane-like extras of a jib arm. You can also order tipping skips, which are ideal for material handling in context where loose loads need to be manoeuvred.
Get in touch
Speak with us on 01384 76961 or use our contact page to let us know what you need, whether it is product info, quotes or general advice.
Model

Truck Capacity (KG)

 

A hook height mm

B closed length mm

C

  open length mm

D fork spread mm

F max fork width mm

E max fork thickness mm

 

LLX 500-1.8

2000

339

2000

3000

385

125

50

LLX 500-1.8BP

2000

339

2000

3000

482

180

90

LLX 500-2.2

2500

354

2000

3000

385

125

50

LLX 500-2.2BP

2500

354

2000

3000

482

180

90

LLX 500-2.7

3000

364

2000

3000

520

150

50

LLX 500-2.7BP

3000

364

2000

3000

556

180

90

LLX 500-3.1

3500

364

2000

3000

520

150

50

LLX 500-3.1BP

3500

364

2000

3000

556

180

90

LLX 500-3.5

4000

414

2000

3000

520

150

50

LLX 500-3.5BP

4000

414

2000

3000

556

180

90

LLX 500-4.4

5000

432

2000

3000

530

150

50

LLX 500-4.4BP

 

5000

432

2000

3000

556

180

90
Model

Capacity (KG) @ load ctr (mm)

 

 

500

750

1000

1250

1500

1750

2000

2250

2500

2750

3000

LLX 500-1.8

1800

1400

1100

900

720

580

500

360

330

260

210

LLX 500-2.2

2200

1800

1400

1100

1000

850

750

560

440

320

230

LLX 500-2.7

2700

2050

1450

1200

1100

900

840

670

490

360

270

LLX 500-3.1

3100

2500

1900

1500

1200

1000

900

730

580

450

370

LLX 500-3.5

3500

2700

2000

1600

1300

1100

1000

820

670

540

460

LLX 500-4.4

4400

3400

2700

2200

1850

1400

1100

900

750

620

500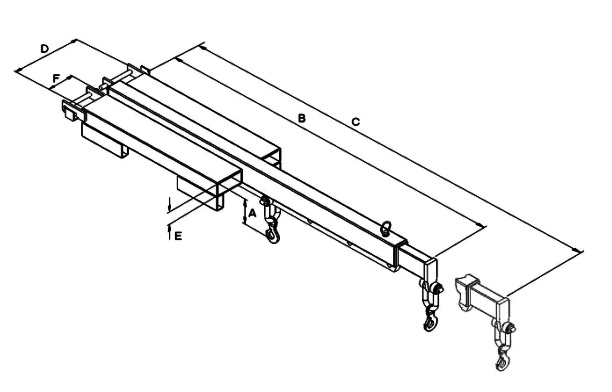 Model

Weight KG

C of G min (mm)

C of G max (mm)

LLX 500-1.8

124

763

960

LLX 500-1.8BP

140

735

900

LLX 500-2.2

124

763

960

LLX 500-2.2BP

140

763

900

LLX 500-2.7

220

795

985

LLX 500-2.7BP

240

735

930

LLX 500-3.1

220

795

985

LLX 500-3.1BP

240

755

930

LLX 500-3.5

222

795

985

LLX 500-3.5BP

245

760

935

LLX 500-4.4

234

821

995

LLX 500-4.4BP

 

245

760

935