Tycan Lashing Chain
Tycan fibre chain can be used for lashing loads and tie down operations. They make a great alternative to steel chain, especially if the cargo is a little more delicate. This is the new way of lashing loads!
Product Code:

Tycan Lashing Chain

Availability:

In Stock
Call 01384 76961 for price.
About Tycan Fibre Lashing Chain
With 100% Dyneema used for the manufacture of these chains you can be assured of excellent strength due to the fact that Dyneema fibres are the strongest man-made fibre currently available.
With multiple layers arranged in a Mobius twist and with 2 sided stitching each link is as strong as the next.
There are 2 sizes available in this Tycan fibre chain for lashing purposes. There is the 15x25 mm link chain which has a lashing capacity up to 10 tonnes and has 10 links per metre of chain. The top model is the 13x30 mm chain with a lashing capacity of 13.6 tonne and 8 links per metre. The number of fibre layers also differs between the two.
The minimum breaking load for the Tycan FCHLash chain is 2x the lashing capacity and comes fully marked with ID codes, CE mark and maximum lashing capacity.
Big Benefits of Tycan Chain
Because Tycan chain is 8 times lighter than the usual steel and thanks to its fibrous design this chain is great to handle and move around to where it is required. Its softness eliminates bumps and bruises as well as muscle issues that often occur with steel chains and thus reducing potential sick days and reduced productivity. In fact one person can handle this chain all day with no issues. Work efficiency can be greatly improved thanks to its ease of use.
Loads that are restrained with a Tycan fibre chain are more protected from damage than if using a steel chain due to its soft nature, it will also protect the user from injuries. Sometimes a protective sleeve is advisable to protect the chain from sharp edges.
There are many other benefits to using this chain besides it being soft and light. The noise levels produced when using this rope are minimal due to its soft nature, this reduces noise pollution and protects your ears. This chain can float on water and is non-absorbent whilst also being resistant to grease, dirt, chemicals, salt and low temperatures down to -40.
There are a good choice of components to choose from to complement the Tycan fibre chain. There is also a specific ratchet load binder with a 10 tonne lashing capacity available for use with this type of chain.
All these Green Pin Tycan products can be purchased through Lifting Gear Direct at the best possible prices so give us a call and order the latest lashing equipment today.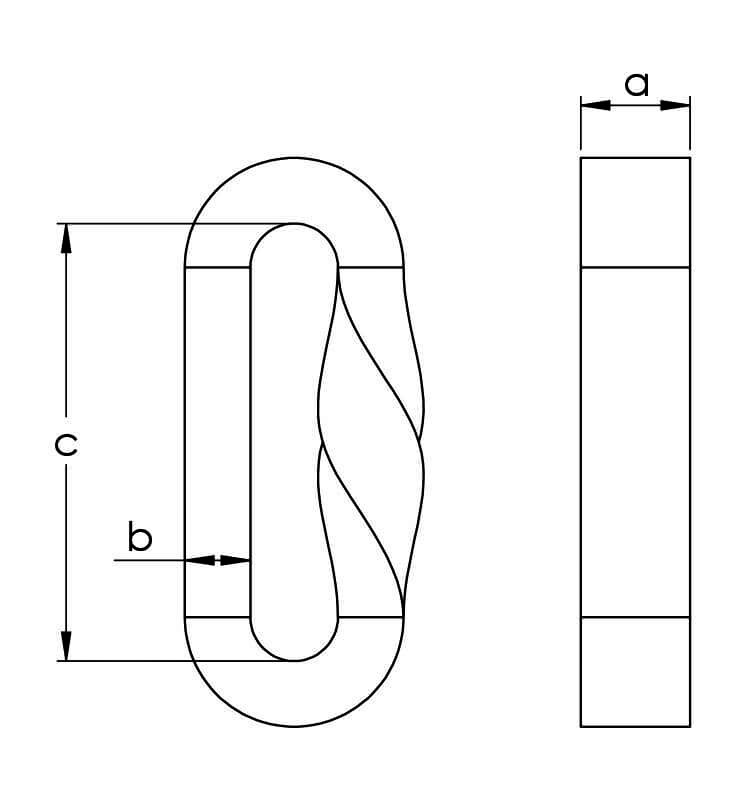 | | | | | | | | | | |
| --- | --- | --- | --- | --- | --- | --- | --- | --- | --- |
| Product Code | Link size | Lashing Capacity | A | B | C | Links per meter | Elongation at MBL | Weight | Layers |
| | mm | t | mm | mm | mm | | % | kgs | |
| FCHLIFT1525 | 15 x 25 | 10 | 25 | 15 | 100 | 10 | 5 | 0.58 | 8 |
| FCHLIFT1330 | 13 x 30 | 13.6 | 30 | 13 | 125 | 8 | 5 | 0.75 | 7 |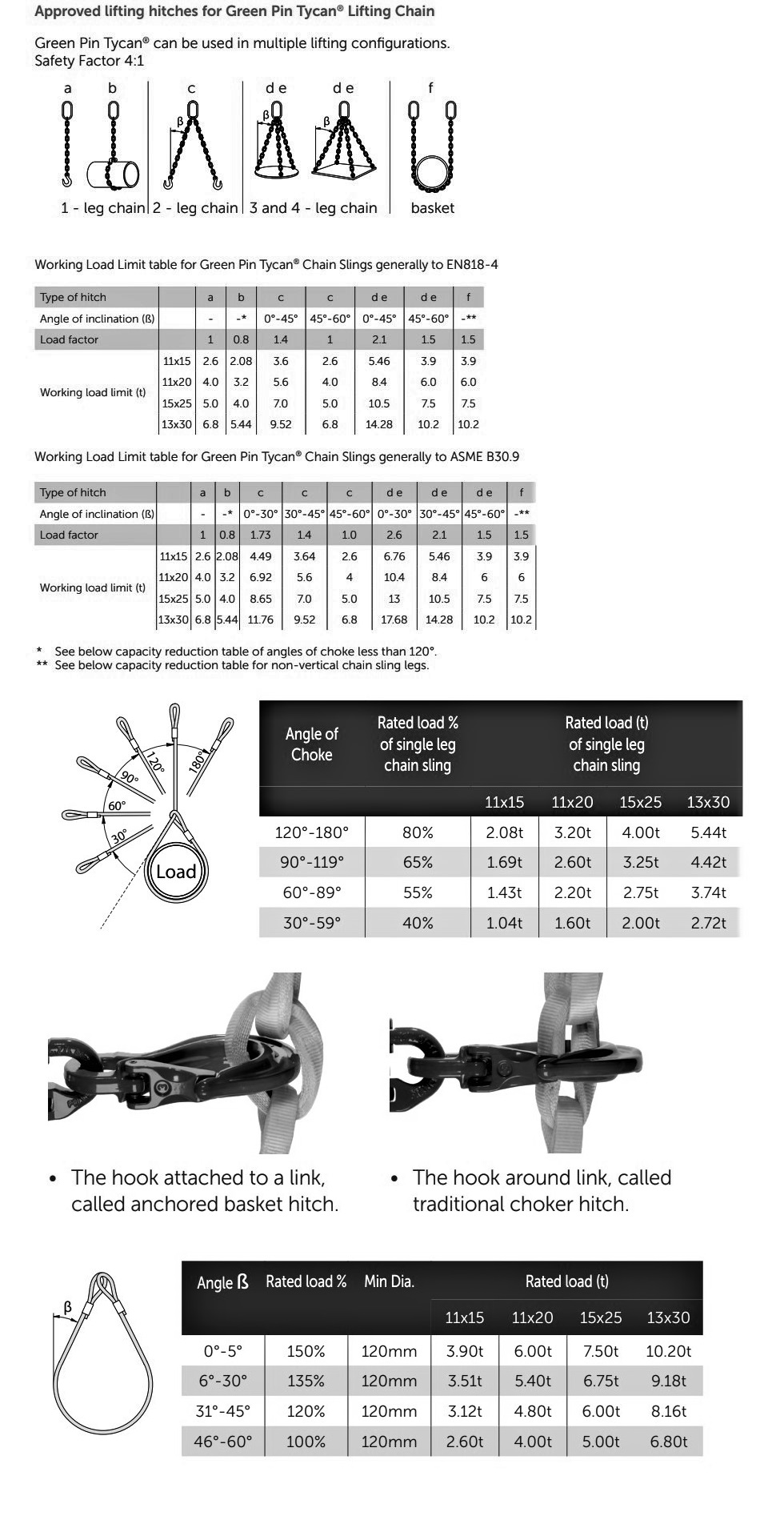 "